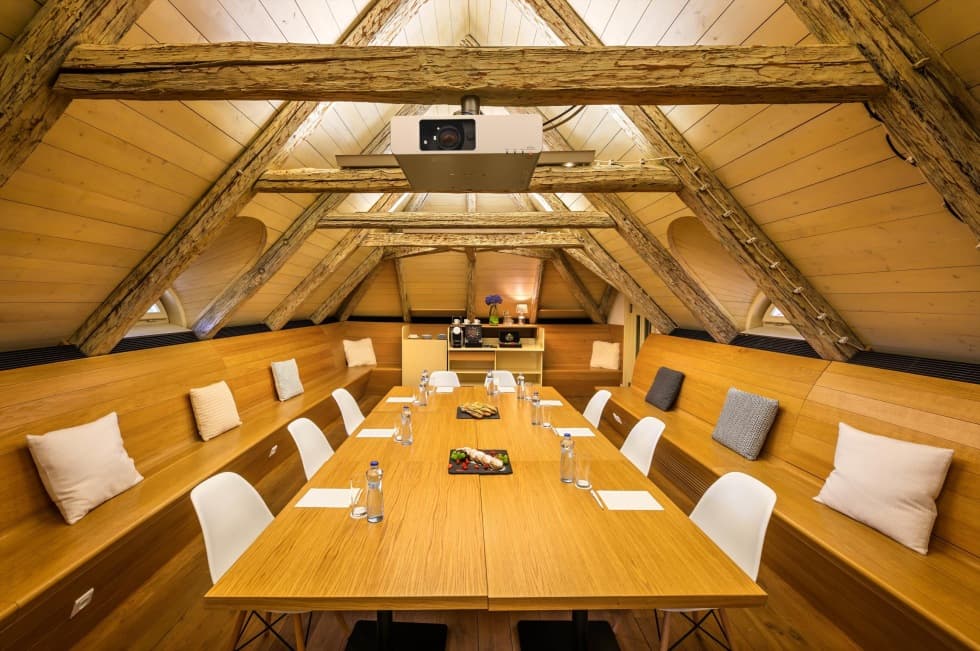 We have two fully equipped conference rooms with a total capacity of up to 90 people. We also offer restaurant space for 50 people, outdoor terrace overlooking the surrounding for 25 people and other representative rooms directly in the hotel.
The conference room Kaplický is a beautiful, bright, tastefully furnished room. With an area of ​​50 m², it offers a wide range of arrangements according to your needs. It is a suitable option for medium and larger events such as training, lecture, banquet, etc.
Rental of the conference hall for a whole day
Rental of the conference hall for ½ day
more than 4 hours
within 4 hours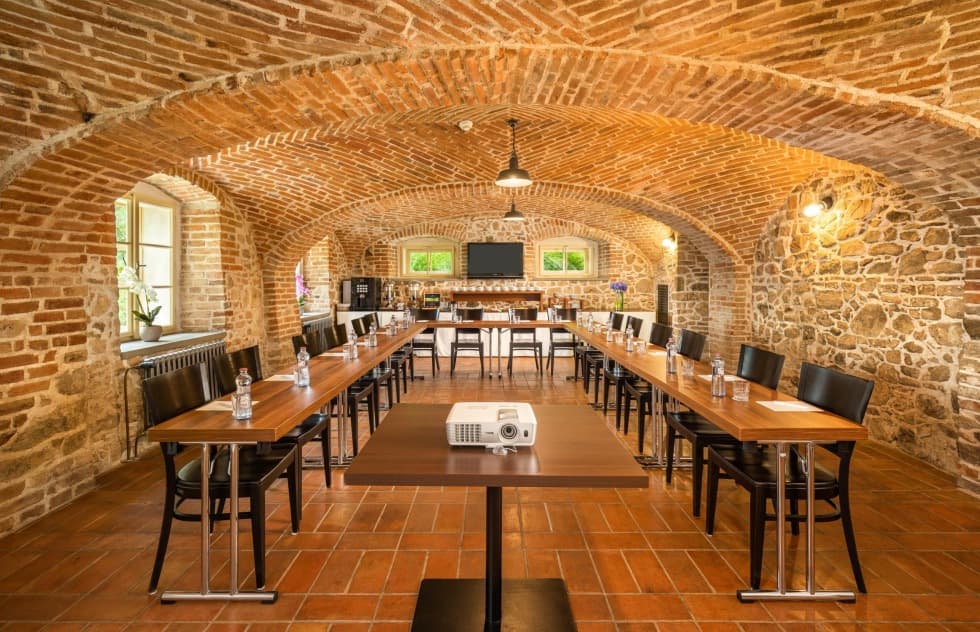 Room capacity:
Option "I": 25 people
Option "U": 25 people
Option "Theatre": 60 people
Option "Workshop": 50 people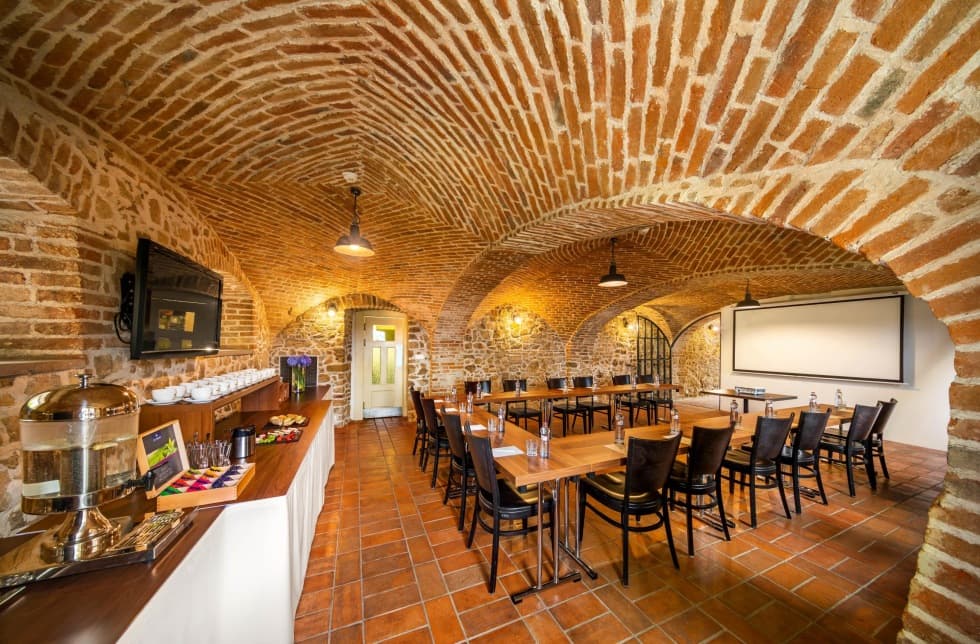 Technical equipment of the room:
flipcharts, markers

data projector + screen
AV technics
Wi-Fi connection
the rental price includes a conference set: blocks, pencils
The Lábus conference room is a very cozy, sunny, attic space, which with its 24 m² area and refined wooden furnishings evokes an intimate ambience. It is a suitable variant for company meetings or meetings.
Rental of the conference hall for a whole day
Rental of the conference hall for ½ day
more than 4 hours
within 4 hours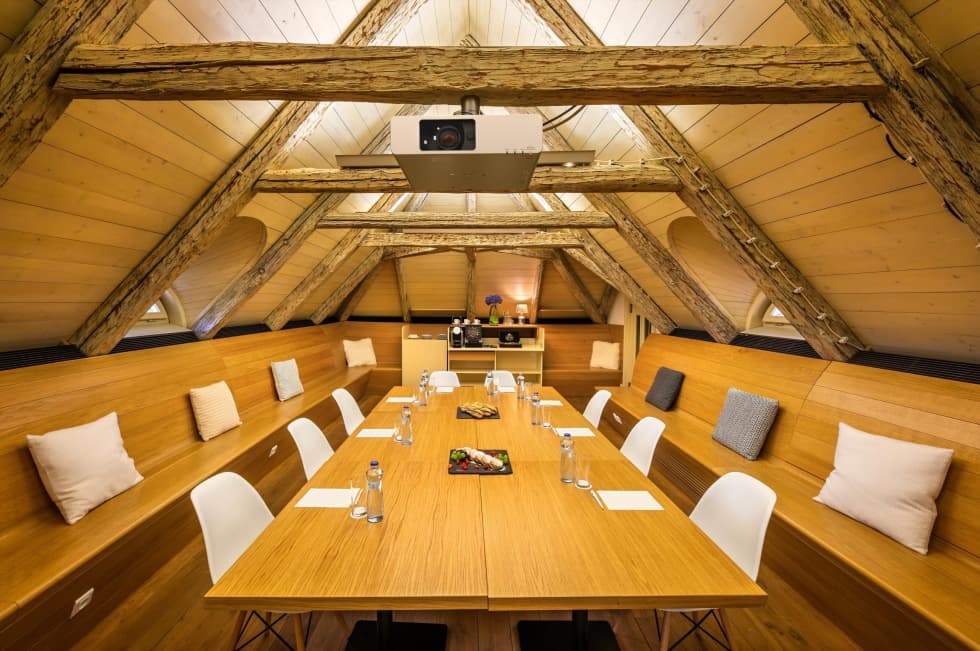 Room capacity:
Option "I": 14 people
Option "Theatre": 30 people
Option "School": 16 people
Technical equipment of the room:
flipcharts, markers

data projector + screen
AV technics
Wi-Fi connection
the rental price includes a conference set: blocks, pencils